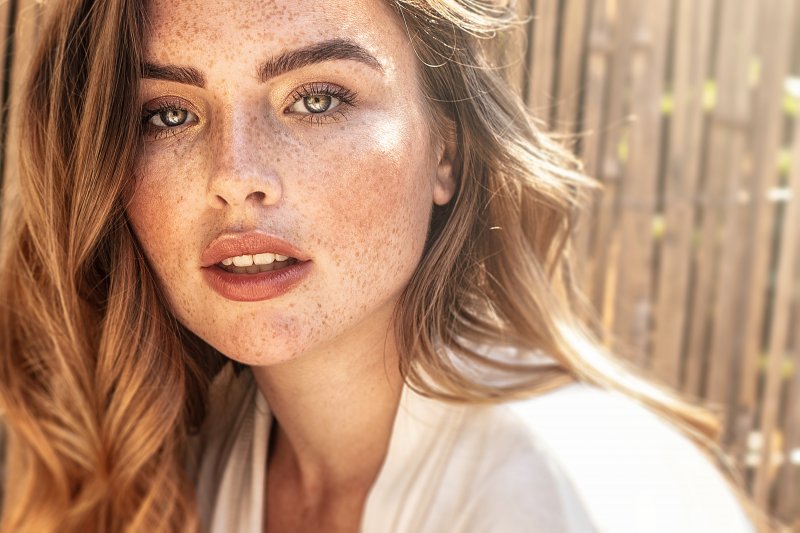 During summer vacation, most people lather up with sunscreen before going out as a protective measure against sun damage. Unfortunately, lips are often forgotten about in this process, and it may surprise you to learn that they're just as susceptible to sunburns as other parts of your body. If you're not careful, damaged lips can put your dental health at risk.
Your lips require extra care because the skin is thinner and contains less melanin, making it vulnerable to sun damage. Here are a few ways it affects oral health and tips on how to protect your lips from the sun.
How Do Lips Affect Oral Health?
Lips that are unshielded from the sun's harmful UV rays can leave you at an increased risk of sunburn and skin or oral cancer, especially on your lower lip because of its shape and angle to the sun.
If your lips are damaged due to sunburn, you may be more reluctant to follow your regular oral hygiene regimen to avoid discomfort, and not sticking to your routine can put your dental health at risk. Additionally, mouth cancer can be life-threatening and spread to other parts of the body if not diagnosed and treated early. At each of your bi-annual checkups and cleanings, your dentist will conduct an oral cancer screening as an added preventive measure.
How Can I Protect My Lips from Sunburn?
You can prevent sunburn by wearing a hat, using sunscreen, and applying a moisturizing SPF lip balm. If you're going to be in direct sunlight for an extended period, opt for a lip sunscreen with an SPF 30+ rating and reapply frequently—it will filter out dangerous UV rays and provide much-needed protection. It's best to try and avoid sunlight during peak hours (10:00 AM-3:00 PM standard time) to help minimize risks.
What Are the Symptoms of Sunburned Lips?
Your lips can quickly be affected by sun exposure because of how sensitive they are. Symptoms of sunburn may include:
Lips that are redder than usual
Skin that's tender to the touch
Swollen lips
Small, white blisters filled with fluid
A mild sunburn typically lasts three to five days. A few remedies you can try at home for some relief are cold compresses, aloe vera, moisturizers, and anti-inflammatory medication. If your symptoms don't improve within a few days, contact your physician for further treatment.
Protecting yourself from sunburn may only seem like a summer requirement, but it's important to keep your lips safe year-round because you're frequently exposed to the sun, no matter the season. Next time you're at the store, do your oral health a favor and pick up a balm (or two!) of lip sunscreen to keep your mouth happy and healthy.
About the Practice
Renaissance Dental welcomes patients of all ages, providing high-quality dentistry for the whole family in one warm, relaxing dental office. If you know you'll be spending time in the sun this summer, be sure to schedule your bi-annual checkup and oral cancer screening so you can maintain a bright, healthy smile that's perfect for summer. For more information on how to keep your oral health strong this sunny season, visit our website or call (817) 289-5200.